VIP Catamaran Cruises in Mauritius
We offer VIP catamaran cruises that combine all the fine elements necessary for fantastic cruising experiences. We ensure you luxury with an impeccable personalised service and complete privacy throughout the cruise. Each cruise has been meticulously designed to help you make the most of your time.
Our VIP catamaran cruises follow key cruising routes that allow you to enjoy splendid panoramic views, visit the very best islets and beaches of Mauritius. You will have a fun time gliding smoothly across the Indian Ocean in our state-of-the-art cruising vessels. Our cruises will take you to important destinations, such as the beautiful islets located near Mauritius; Flat Island, Gabriel Island, Ile aux Cerfs, Benitiers Island and many more.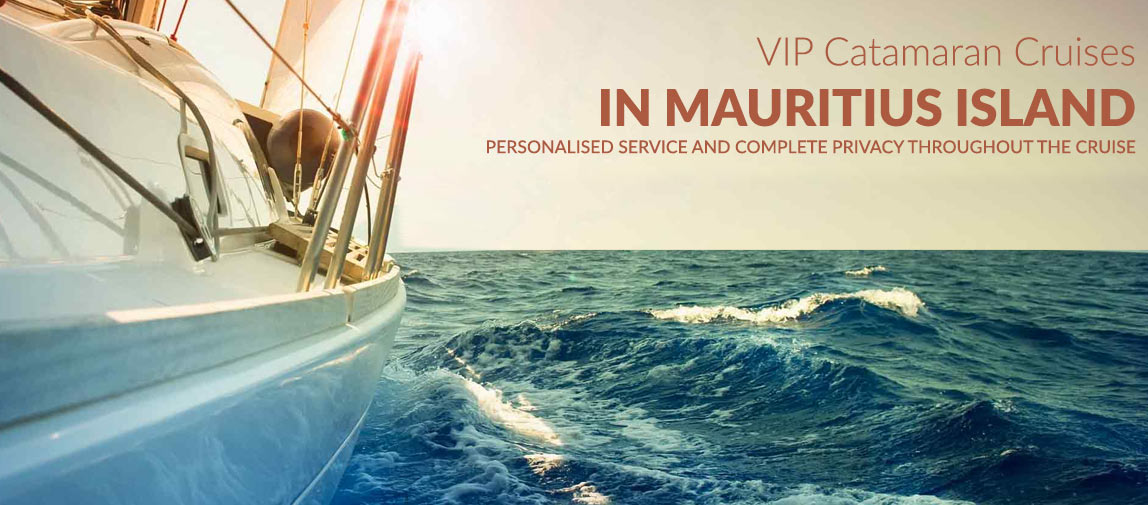 We also provide you with substantial flexibility in terms of the cruise itinerary, depending on the VIP catamaran cruise you opt for, you may be able to choose your preferred departure point, along the coast that's convenient for you. Additionally, you will get to decide when to pause the cruise for a break or snorkeling.
A dedicated crew will assist you throughout your cruise, to meet all your needs and desires. For instance, a highly-qualified chef will accompany you on your trip and will personally prepare each meal for you onboard, thus providing you with exquisite gastronomy all through the cruise.
The high-quality service in addition to all the premium amenities on the catamaran will assuredly make this catamaran cruise a memorable experience for you.
---
More information about VIP Catamaran Cruises in Mauritius
Our aim is to provide an exhilarating cruise experience through an exceptional fleet of sailing vessels, hence, our VIP catamaran cruises combine luxury, comfort and adventure. All of our luxury cruises have been curated with great care so as to maximise our clients' satisfaction.
We go to great lengths to ensure you enjoy the best services and facilities available– from luxurious accommodation to fine dining experiences provided by your onboard chef. Additionally, you will have the possibility of adjusting some of the cruises' elements according to your personal taste. We will take care of everything for you so you can serenely look forward to a wonderful cruise experience.
---
The list of VIP Catamaran Cruises in Mauritius includes: