About MauritiusCatamaran.com
MauritiusCatamaran.com is a dedicated online platform for all catamaran trips in Mauritius. The site offers a number of catamaran cruises and packages as well as information pertaining to the tours and vessels used.
We do not simply offer a cruise on the island waters, but an amazing experience for romantic lovers, fishing enthusiasts, keen divers and easygoing holiday-makers. From private, sunset dinner cruises to VIP luxury sailing trips along the crystal-clear lagoons, there is something to suit any budget.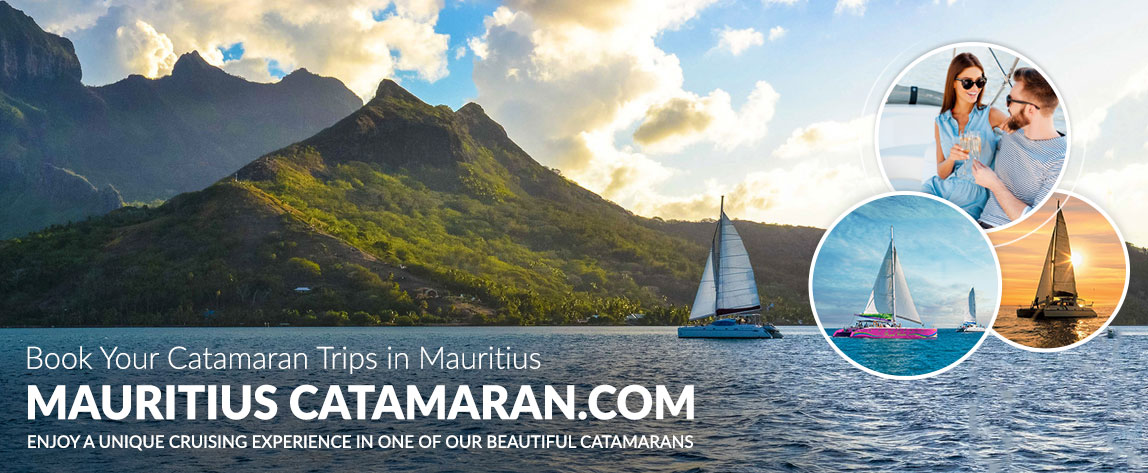 No matter where you are on the island, MauritiusCatamaran offers cruises with various departure ports. A large number of exciting catamaran cruise packages and completely customizable sailing tours along the coast of Mauritius and to the several small islets can be found on the site for you to discover the true beauty of Mauritius coasts, lagoons and marine life.
MauritiusCatamaran offers a simple and easy way for holiday-makers to search for all available cruises, get detailed information on all cruises and benefit from exclusive prices through our online booking system. Cruises can be booked for different times of the day, such as day cruises, sunset cruises or overnight cruises as well as on a shared or private basis.
---
Why MauritiusCatamaran.com?
Best Prices
We have scoured the island to find the best cruises and the best prices. We understand that holidays can be expensive so we offer the best possible prices where you are sure to get more than what you pay for!
Over 40 different Cruises and Experiences
Looking for a good time with friends or a romantic moment with your loved one? Vacationing on a budget or looking for the ultimate luxury? With over 40 different cruises and packages; each with their own different experience, MauritiusCatamaran has something for you.
Discounted Offers
Not only does MauritiusCatamaran offer a huge selection of packages but we also offer users of the site an exclusive 10% discount on every order they book through our online system. These are surely the best prices available on the island.
Industry Leader
We are one of the leading players in the Mauritian tourism industry and have years of experience offering catamaran sailing trips around the island. You are sure to enjoy the best catamaran vessels, unique cruising experience and top dedicated customer service from start to finish.
Easy Booking System
MauritiusCatamran offers a simple and easy to use booking system. If you are planning to visit the island, you can book a cruise in advance. Our booking system eliminates the need of being physically present at the agency, saving you time and money.
Tailormade Experiences
MauritiusCatamran offers unique and exclusive packages such as VIP, luxury cruises as well as private cruises. You can tailor your catamaran cruise to suit any occasion or preference such as for birthdays, wedding anniversaries or romantic getaways.
---
Member of the ABZ Travel Group
MauritiusCatemaran.com is a member of the reputable ABZ Group; a leading and key player in the local tourism market.
The ABZ Group caters for thousands of local and international customers every month, having already satisfied millions since its establishment.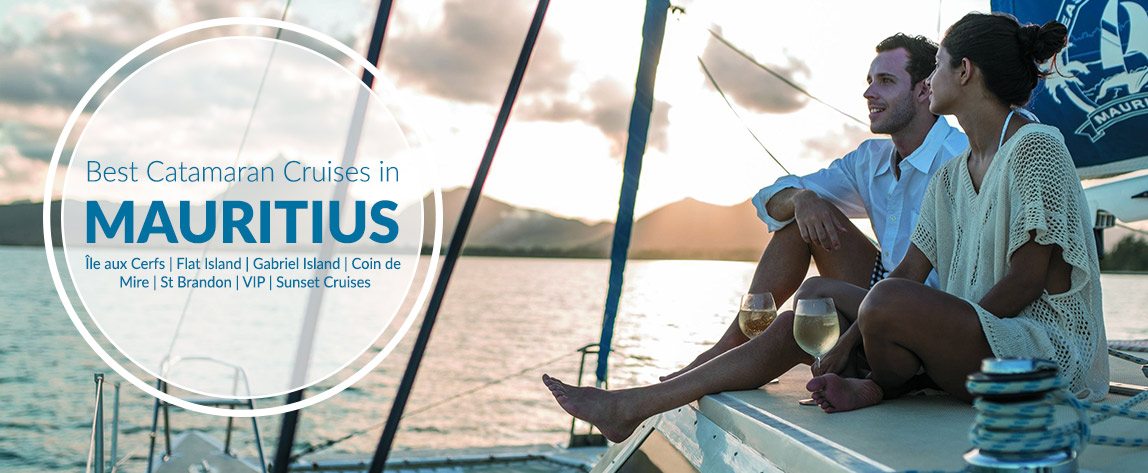 The ABZ Group consists of various subsidiaries:
ABZ Leisure Activities – a registered tour operator in Mauritius having the biggest leisure travel websites in Mauritius: www.MauritiusAttractions.com & www.VacancesMaurice.com & www.Deals.mu
ABZ Accommodation – our dedicated operation for hotel bookings in Mauritius, operating this website, processing thousands of hotel night bookings monthly: www.MauritiusHotels.mu
ABZ Restaurants – operating the No. 1 guide for Restaurants in Mauritius: www.Restaurants.mu
ABZ Global Travel – a global holiday & tour planner operating in various countries around the globe
ABZ Culture – Providing various services from ticket selling to event production, movie premiere, red carpet events and many more: www.Otayo.com, www.Cinema.mu