Mauritius Sunset & Dinner Catamaran Cruises
Mauritius is the ideal place for romantic sunset cruises; it offers you a serene atmosphere and incredible picturesque scenery. The sunset and dinner catamaran cruise is a perfect opportunity to spend quality time with your loved ones, be it with your partner, family or friends.
Sail away into the sunset while relishing a delicious dinner surrounded by wonderful sceneries. The exotic harmonious blend of colours that the dusky sky reflected on the clear, magnificent lagoon makes the perfect backdrop for a romantic dinner.
We provide sunset catamaran cruises that are suitable for people who prefer shorter cruises, especially during the evening, when the sun is not blazing harshly. Additionally, we can transform the catamaran cruise into an exotic venue for you to host a number of occasions, such as a birthday party, an anniversary, a pre-wedding celebration or even a wedding reception. It is also possible for you to have a honeymoon cruise.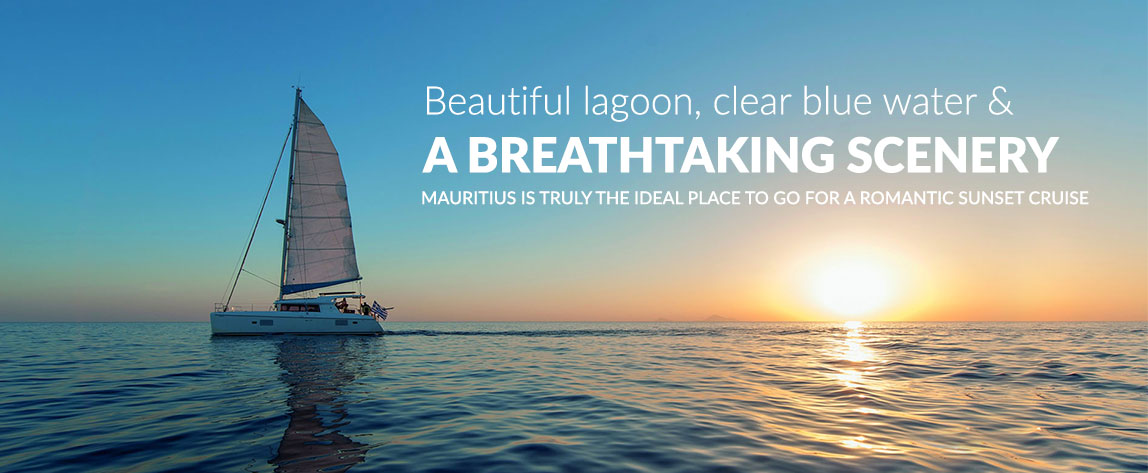 The tropical sunsets viewed from the Mauritian lagoon are truly magical. Each sunset catamaran cruise can be adapted according to your desires, to ensure your complete satisfaction. The sunset catamaran cruise in Mauritius will surely be an unforgettable experience for you.
The catamaran sunset cruise is one of the most romantic things to experience in Mauritius.
---
The list of Sunset & Dinner Catamaran Cruises in Mauritius includes: