About Mauritius Island
Mauritius, known officially as the Republic of Mauritius, is an island nation located off the coast of the African continent in the southwest Indian Ocean.
It is a volcanic island of lagoons and palm-fringed beaches with coral reefs surrounding most of the coastline.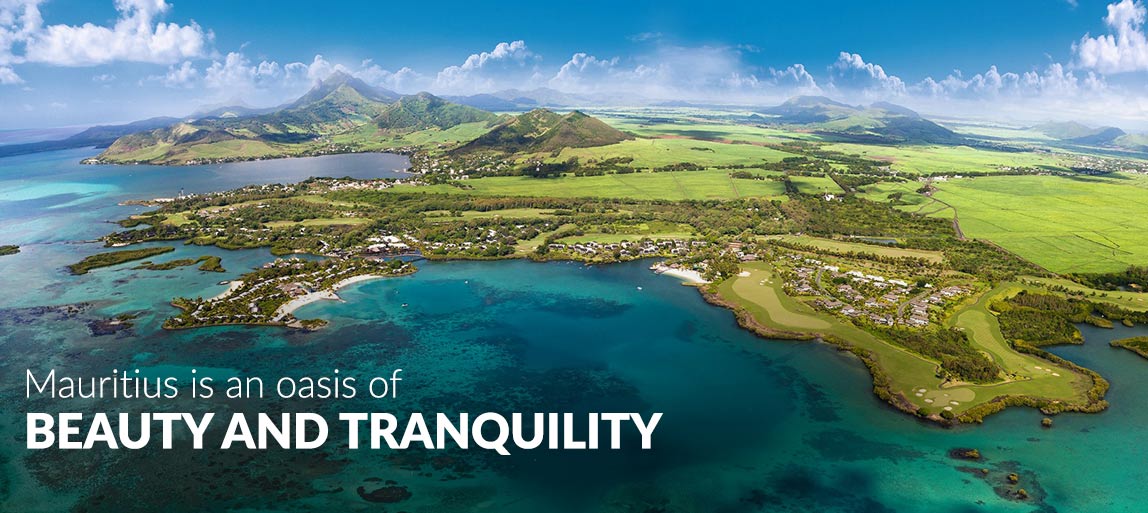 Mauritius has a reputation for stability and racial harmony among its mixed population. It is known as a plural society where many ethnic groups are present. It is a place where Hindus, Muslims, Creoles, Chinese and Europeans live together in harmony and all the ancestral cultures have been preserved.
"Set in a beautiful turquoise sea Mauritius is an oasis of beauty and tranquility. The white beaches are protected by coral reefs almost all around except for the southern coast. The central plateau of Mauritius offers breathtaking summits, lakes and extinct volcanic craters and valleys to explore by car or by foot."
---
Mauritius is famous for its sandy beaches, beautiful lagoons and large selection of activities (sailing, diving, snorkeling, trekking, and many more) and many indulging facilities.
The setting of the picture-postcard beaches, with swaying palm trees framed by the vivid turquoise waters is ideal for any vacation.
What better way to enjoy your holiday on this paradise island than going on unforgettable catamaran sailing cruise?
BOOK A CATAMARAN