Catamaran Shared Basis Cruise OR Private Cruise in Mauritius
In Mauritius you have the option to choose between going on a shared basis cruise or a private – exclusive cruise. When going on a shared basis catamaran cruise, you will be going on the cruise together with other passengers sharing the catamaran with you.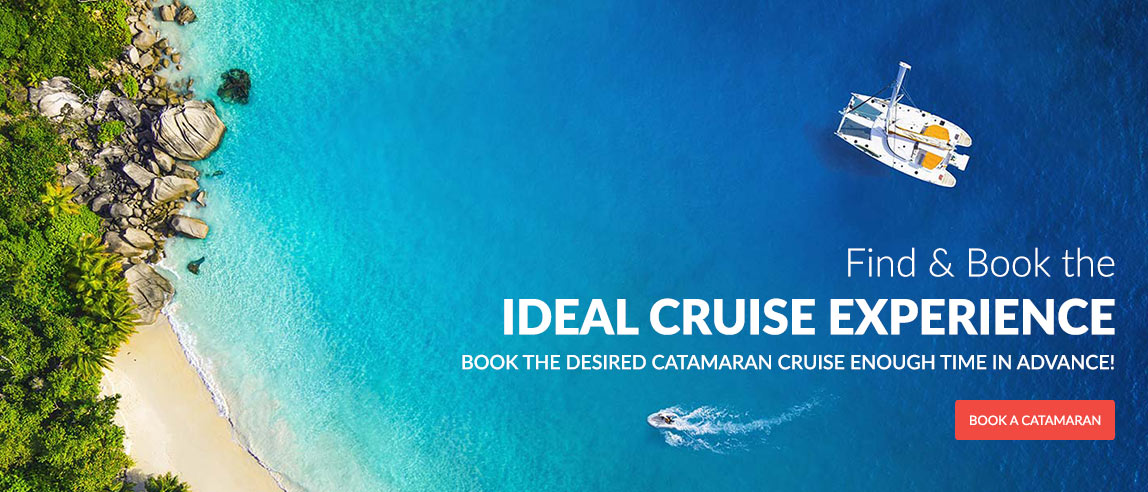 The number of passengers on the catamaran depends mainly on its size, and on its internal layout. Some catamarans are suitable to accommodate up to 45 passengers while others offer more intimate cruising experience with about 20 people on board.
"In a shared basis catamaran cruise, the day schedule and the cruising course are fixed and set in advance and the food is served for the entire group together."
---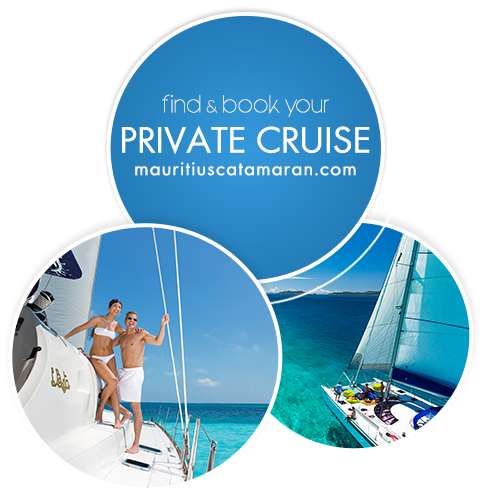 Exclusive - Private cruise:
Going on Exclusive - Private Catamaran cruise, means that you will have the entire catamaran boat entirely for yourself. The exclusive catamaran cruise is tailor made for the full enjoyment of you and your partner, family or friends. You will enjoy a private catamaran cruise on your own boat with the entire catamaran crew fulfilling your every request.
You can choose to go on any of the various sailing destinations (Gabriel Island, Flat Island, Ile Aux Cerfs, West Coast), choose from a large selection of catamaran sailing vessels, and go on either a full day cruise or a sunset cruise.
The private cruise will enable you to decide on the schedule of the cruise where you can enjoy sailing through the crystal-clear waters, relaxing on the beautiful white sandy beaches, snorkeling inside the lagoons, exploring the local marine life and savoring on delicious food & bar services.
Going on a private cruise is a great way to treat yourself and your friends to a memorable day, which will be one of the highlights of your holiday in Mauritius.
---
The benefits of the Exclusive catamaran cruise:
Enjoy a fully customized cruise course according to your wishes
You set the schedule and decide when to take a break and when to stop the boat for snorkeling
The crew is solely dedicated to satisfy your wishes (live music, personal services etc)
Enjoy a cruise with maximum privacy dedicated for you and your group
All the facilities of the catamaran will be only for you to use and to enjoy
A full BBQ lunch or dinner (for sunset cruise) will be prepared specially for you and your partners upon request
Enjoy live music and recorded music of your choice
---
The full day Exclusive catamaran cruise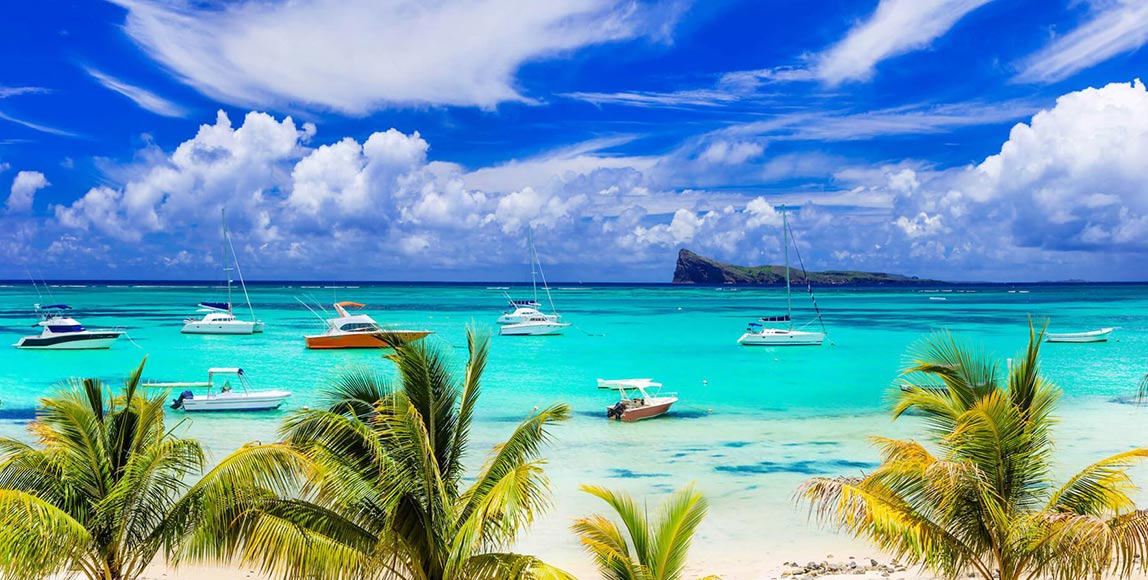 The full day Exclusive catamaran cruise is ideal for groups who would like to go on their own private catamaran cruise dedicated for their group, or when looking to have a private event such as birthday celebration, a pre-wedding celebration, a reception on a wedding day or a honeymoon cruise.
---
The Exclusive sunset cruise
The Exclusive sunset cruise offers the ideal setting for an unforgettable romantic evening, as part of your honeymoon, or just to have some romantic time with your loved ones. You will enjoy a romantic intimate cruise having the entire catamaran for yourself with total privacy. As part of the sunset cruise you can also have a romantic dinner onboard the catamaran.