Mauritius Overnight Catamaran Sunset-Dinner Cruises
If you're looking for a perfect retreat with nothing but the ocean between you and the horizon, then this exclusive luxury overnight catamaran cruise is for you.
Catering for couples, families and small groups, we offer a large selection of unforgettable overnight cruising experiences, which are sure to be the highlight of your holiday in Mauritius.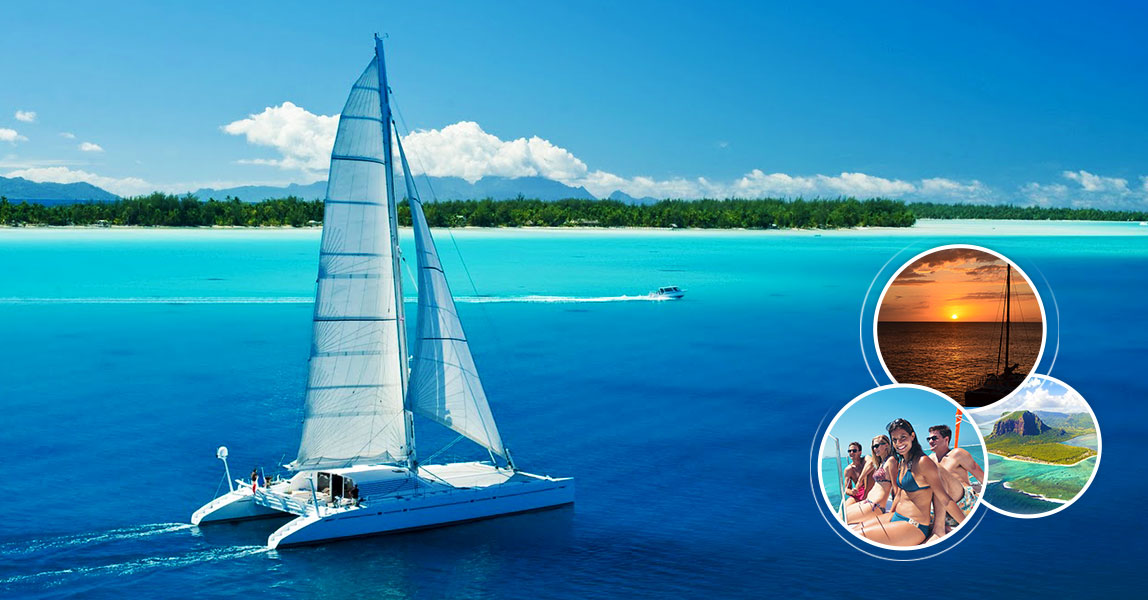 With breathtaking scenery all around, enjoy sailing through the crystal-clear waters, relaxing on the beautiful white sandy beaches, snorkeling inside the lagoons, exploring the local marine life and savoring on delicious food & bar services available 24 hours.
Each of the overnight cruises is prepared and planned as per your every request, making sure that the cruise times, route, itinerary and meals are as per your wishes.
The overnight cruises are all done in our most luxurious catamaran vessels, each fully equipped for an overnight stay, providing various facilities and features.
---
Luxury Accommodation onboard our VIP Lagoon 500 Catamaran
This is the most luxurious catamaran currently operating in Mauritius, usually used by our VIP clients for either day charters or overnight cruises.
The unique Luxury Lagoon 500 catamaran was built by special request in France back in 2011, available for freight in Mauritius.
The boat is like a top-class hotel, offering all the possible facilities and features as well as has 4 luxury cabins. It also has 4 luxury cabins. Cabins are very spacious with a high top design.
These catamarans have been designed in the most convenient and wholly suited way, so as to satisfy even the most demanding clients.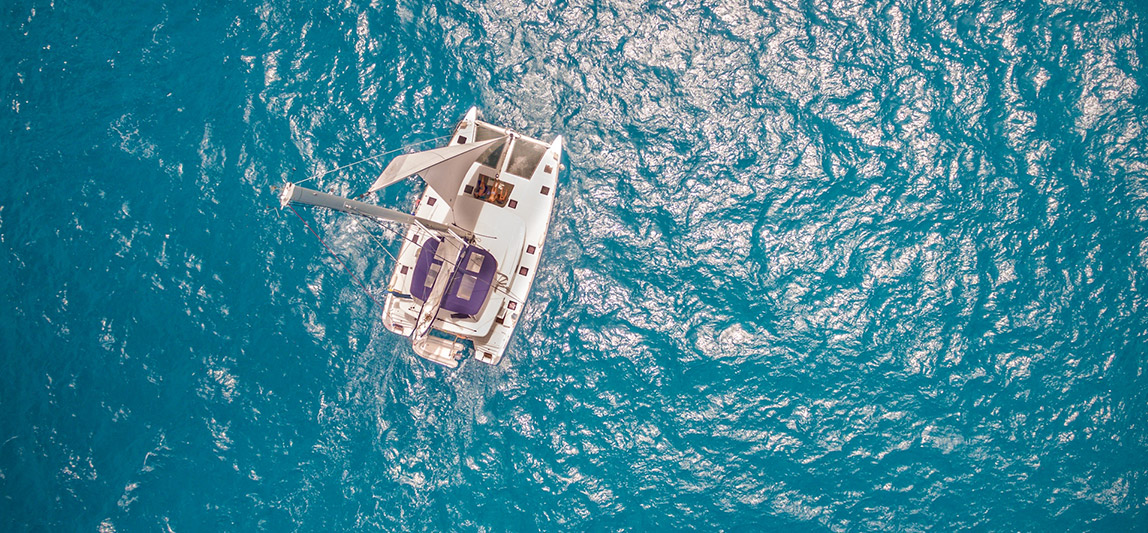 The Luxury Catamaran is equipped with all the extras like air-conditioners, water tanks, a water cooler, ice maker, TV, DVD with an excellent variety of films and music for any taste, 4 comfortable cabins, each cabin with a bathroom, a completely equipped kitchen and basically all that you can think of. You are sure to have an enjoyable cruising experience and an unforgettable trip.
---
Overnight Catamaran Sunset-Dinner Cruise includes