Combined Catamaran Cruises & Activity Packages
Enjoy our selection of exciting and fun combo packages, each consisting of a catamaran cruise together with leisure activities to generate balance and diversity in your experiences. Our aim is to help you make the most of your holidays in Mauritius.
We have handpicked great catamaran cruises and entertaining activities to create the best combo packages for you. We provide you with the best deals so you can have an intrepid holiday full of adventures on the island. These combined catamaran cruises and activity packages are an excellent way for you to get the best value for money.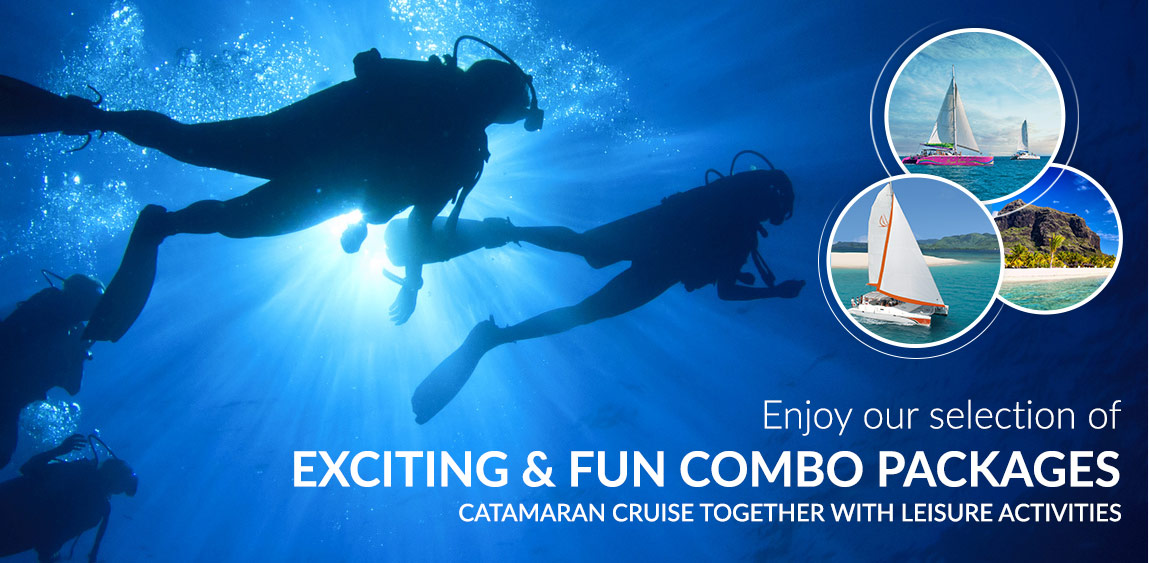 These packages have been created by our experienced team of local travel experts, while considering the activity locations, type of experience and the day itinerary – all for guaranteeing the best day experiences for you to enjoy on our beautiful paradise island.
Since your utmost satisfaction and peace of mind are our main concerns, we offer you an excellent pool of options for you to choose from, according to your personal preferences and convenience, while other packages can be tailor made especially for you as per your requests.
Our goal is to help you balance your day with a choice of completely different activities that will ensure you diverse memorable experiences, ranging from relaxing to high-spirited. Our list includes activities available all around the island, so you can easily opt for the one that is in close proximity to you to save time on travelling back and forth. Manage your time efficiently and benefit from the best deals with our combined catamaran cruise and activity package.
---
The list of Combined Catamaran Cruise & Activity Packages in Mauritius includes: